[ad_1]
All of my go-to home canning resources in one place: books + recipes + how-to's and tutorials!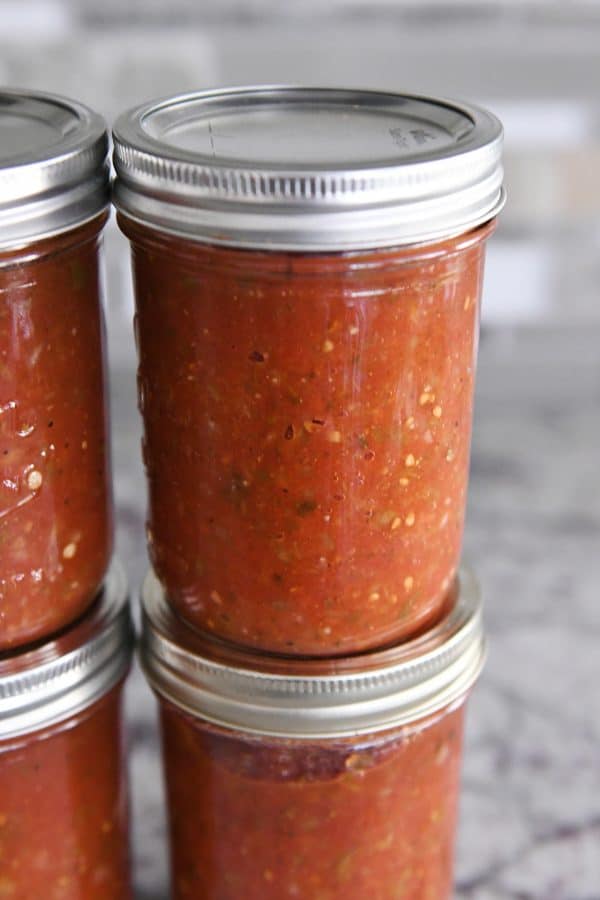 August and September means the peak of home canning season (at least around here). And I love it! Tomatoes! Jam! Peaches! Salsa!
Pickled beets!
Tap, tap, is this thing on? You still here? Ok, ok, so maybe I'm the only one in the land of I Love Pickled Beets, but that just leaves more of the delectable purple jewels for me. You can have the apricots and okra.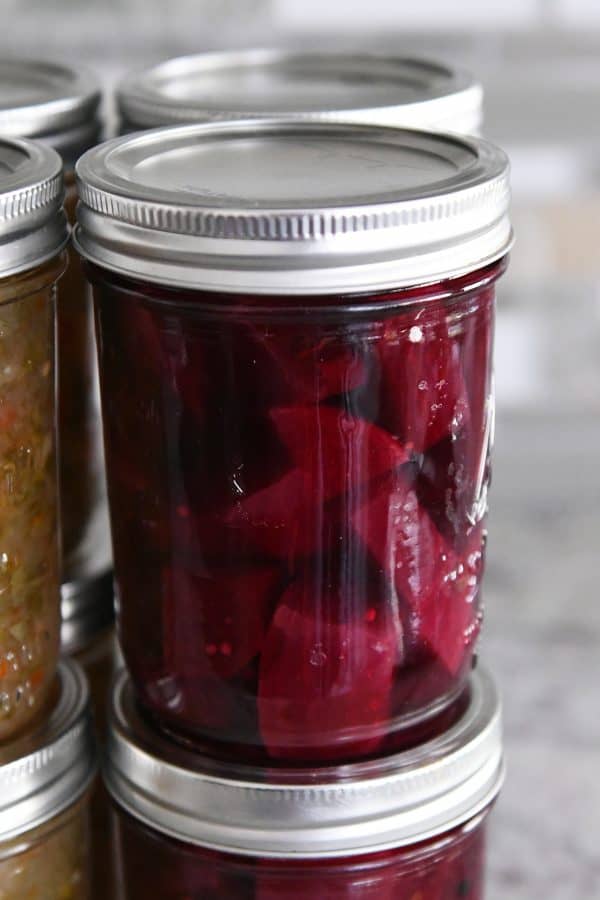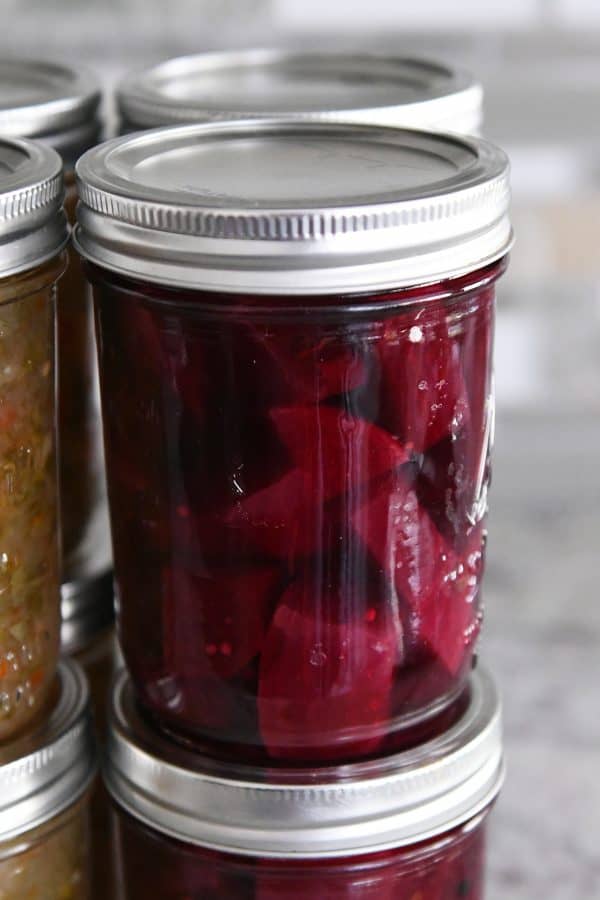 Whether you're new to home canning or you're a master preserver, it's always fun and helpful to share home canning resources! I didn't always love canning (for years, it just equated sticky floors, messy kitchen, and neglected kids), but over the last decade, it's become one of my favorite things to tackle in the kitchen.
It's easier than I ever thought, and there's a tremendous amount of satisfaction that comes from preserving your own food and seeing all those pretty jars lined up on the pantry shelves. Plus: no better sound than the delightful popping of jars as the lids seal.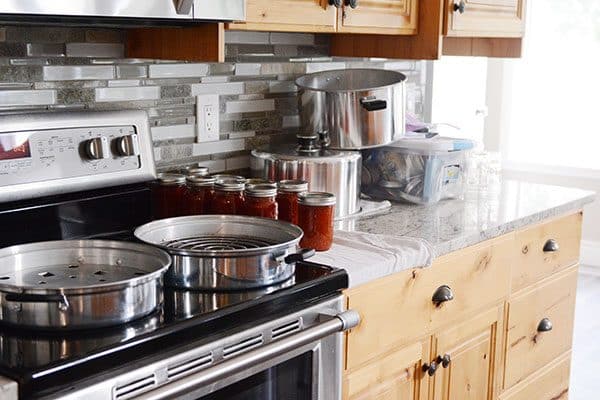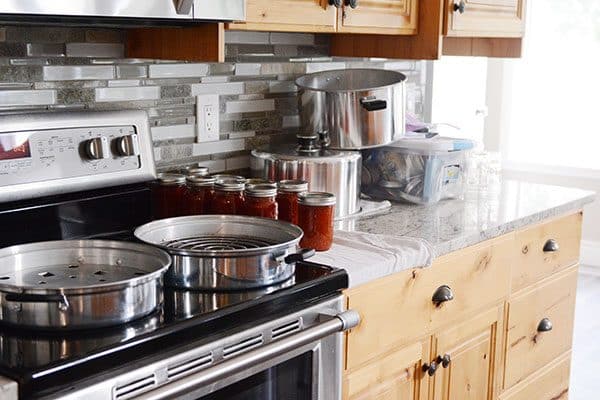 Below you'll find my favorite home canning resources with how-to posts, favorite books, and my go-to recipes. 
Important Disclaimer: I don't create my own canning recipes because yeah, botulism, no thanks. For the best canning and food safety, only use canning recipes that have been tested and been approved for home canning.
Online Home Canning Resources
There are several master preserver/home canning groups on Facebook (you can search for them); they are a great place for question and answer. I'm part of this one.
I also refer to several county extension websites and the National Center for Food Preservation when I have questions.
Oregon State County Extension for Home/Food Preservation
Utah State University Food Preservation and Canning
University of Idaho Food Preservation and Safety
My Favorite Home Canning Books


1. Ball Blue Book of Preserving: aff link this has been my go-to canning book for years. There is information on how to can as well as tons of tested recipes. My go-to recipes from this book are: peaches, beet pickles, zucchini relish, chili sauce (love this stuff on eggs; I also have a fantastic chili sauce recipe from a dear friend I make every year, too), pickles.
2. The Homestead Canning Cookbook: aff link this book is relatively new to me but it has quickly become a trusted resource. The author includes a lot of information on the different types of canning (and how to do it) along with recipes for each section. A few new favorite recipes in this book are: sweet pickle relish, fruit butter, dilly beans, tomato catsup.
3. Preserving with Pomona's Pectin: aff link I've waxed poetic about Pomona's Pectin in the past; it's really the only pectin I use for jams/jellies/syrups (except for this jalapeno jelly; I still use liquid pectin). Pomona's Pectin is amazing in so many ways, including the fact that recipes can be made with much lower sugar than traditional pectins and often with honey, too. My jam game is strong because of Ms. Pomona (whoever she is) and her pectin.
I buy Pomona's Pectin at a cute little local market (Cliff's) and also on Amazon aff link. Several readers have told me it's available on Azure Standard, too.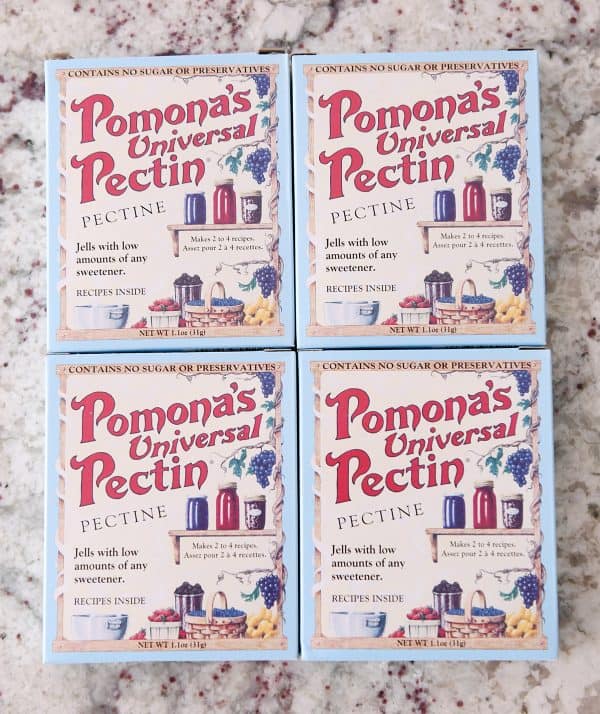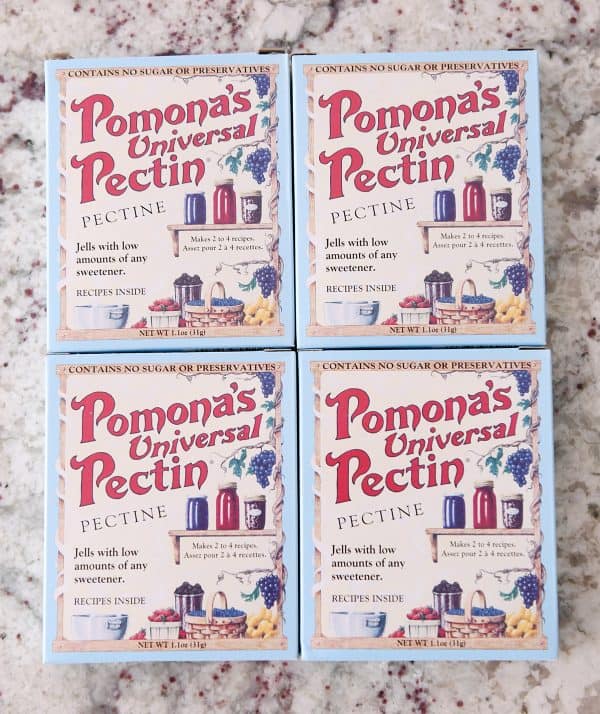 *I haven't done a tutorial on pressure canning yet; if there's interest, I'll do one! In the meantime, there are a lot of resources online if you google search "how to pressure canning."
What other canning tutorials or posts would you like to see? Let me know in the comments!
There's a reason this recipe has hundreds of 5-star reviews. It's the best salsa ever.
This stuff is AMAZING. Served over cream cheese with crackers, it's our favorite appetizer.
Super easy and so great to have on the shelf all year!
Ok, technically not a "canning" recipe, this freezer jam is pretty stellar.
A Few Home Canning FAQ's
Here are a few home canning questions I get a lot:
Q: Do you have a favorite pickling spice blend? 
A: I've tried a lot of brands over the years and think I finally found a favorite. This Boise Salt Co blend aff link suits my taste buds very well. I used it in my last batch of pickled beets. Highly recommend!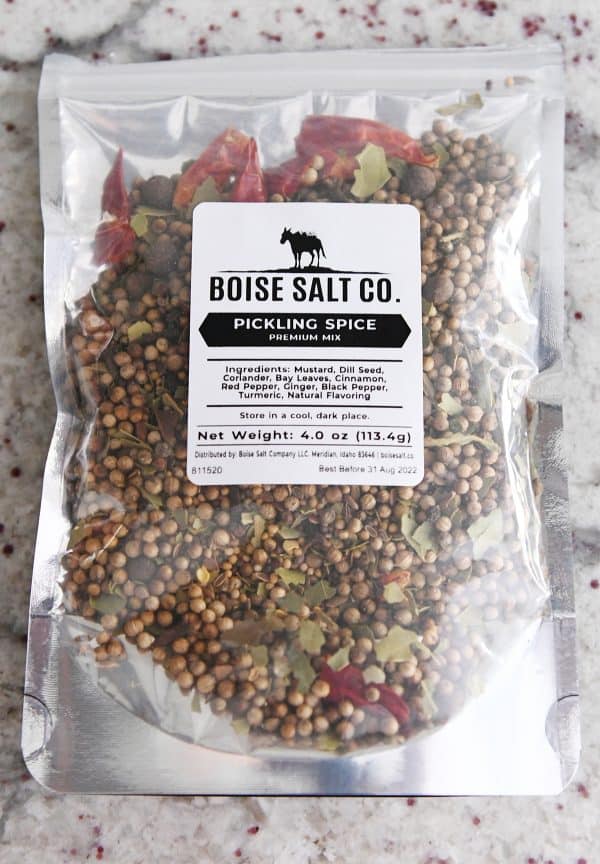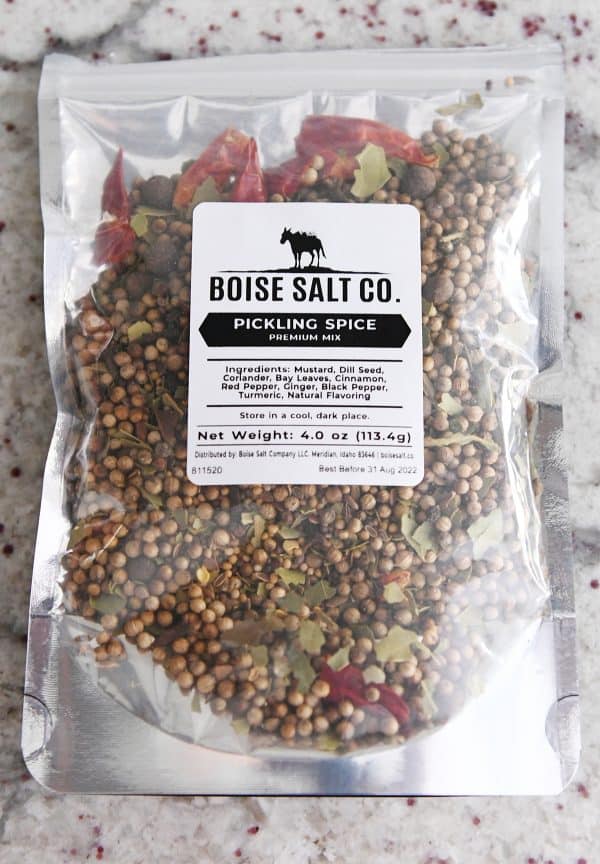 Q: Why do you use a steam bath canner instead of a water bath canner? 
A: I transitioned to a steam bath canner years ago after my Aunt Marilyn told me how amazing it is. Steam bath canning, like water bath canning, is used to process highly acidic foods (like salsa, jams, pickles, etc).
In short, a steam bath canner uses a lot less water than a water bath canner which makes the canning process a lot easier, a lot less messy with water splooshing everywyer, and a lot less heavy. Plus, I've had significantly less jars break since I started steam bath canning. I have this brand of steam canner aff link. 
It's perfect for small batch canning, which is what I like to do. But you can also do large batch canning with them, too. Steam bath canning is approved by the National Center for Food Preservation.
Q: Do you need to keep the lids and rings in hot or boiling water prior to using?
A: No. That used to be the case, but Jarden/Ball came out with new information a while ago that stated the lids just need to be washed in soapy water so they are clean, but they don't need to be sitting in a pot of simmering water to use. They can be at room temperature.
Q: Have you used reusable Tattler lids? 
A: Yes, I bought some of these reuseable tattler lids aff link a few years ago after they were recommended to me. They take some getting used to and a lot of trial and error, and my first couple times using them, I said a lot of bad words. But I will definitely keep using the ones I have (I have only used them on home canned salsa). And I'll also continue to use traditional metal lids and rings.
Q: If the jar doesn't seal, can it be reprocessed? 
A: Yes! As long as you do it within 24 hours of finding out the jar hasn't sealed. It may help to use a new lid and/or a new jar as well. If you find your jam/jelly hasn't set up, you can also boil the jam with more pectin and reprocess as well.
I'm definitely not the know it all of every canning question ever (I'm not a master preserver or even close), but I'm happy to research or help if you have any other questions! 
Also, as I shared on Instagram, I WON'T be the one offering advice on how to store canning lids and all.the.things since currently, this is the clever organizing solution I have going on. Send help.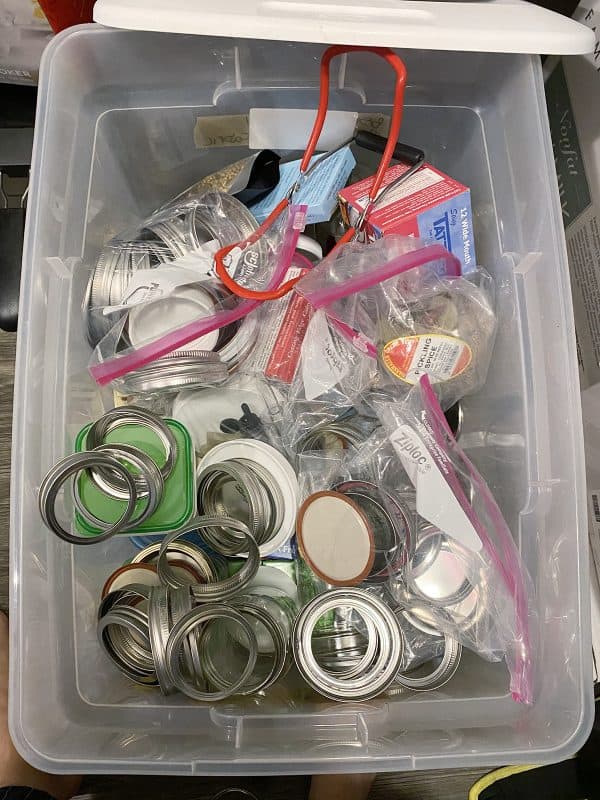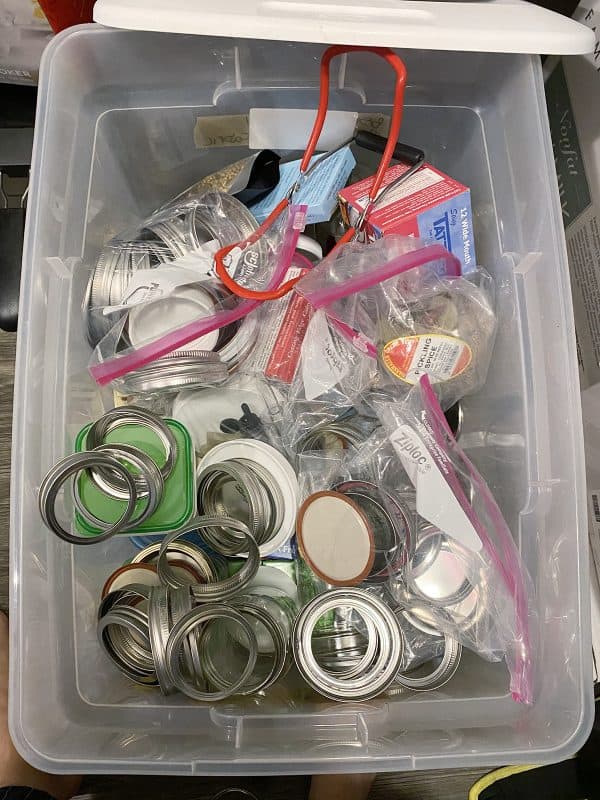 Disclaimer: I am a participant in the Amazon Services LLC Associates Program, an affiliate advertising program designed to provide a means for me to earn fees by linking to Amazon.com and affiliated sites. As an Amazon Associate I earn from qualifying purchases.

[ad_2]